On Monday (June 25), the Food and Drug Administration (FDA) made history by approving the United States' first cannabis-based prescription drug. Epidiolex, which is produced by the United Kingdom-based company GW Pharmaceuticals, is intended to treat two forms of rare childhood epilepsy, Lennox-Gastaut syndrome and Dravet syndrome.
The drug is made from a purified form of cannabidiol (CBD), a cannabis compound that doesn't have any psychoactive properties and therefore does not get users high.
Research has shown that CBD has the potential to treat seizure conditions, like Dravet syndrome. One 2015 study found that after three months of taking Epidiolex roughly 45% of patients saw a reduction in seizures. GW Pharmaceuticals has monitored Epidiolex' effects on over 500 children and adults who are afflicted with seizure conditions that are difficult to treat using traditional medications for epilepsy.
More research is still necessary for medical professionals to draw any firm conclusions about CBD's potential to treat seizure conditions. However, the FDA has found that Epidiolex, when combined with other medications for epilepsy, does reduce seizures.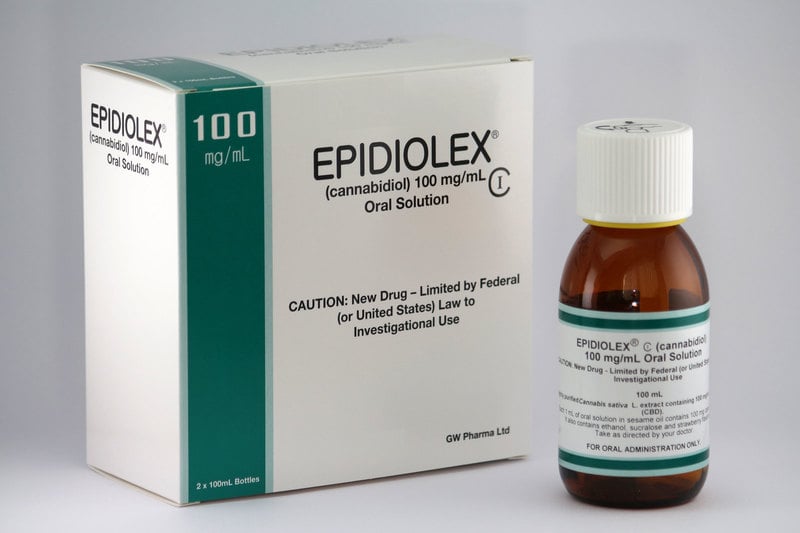 Some physicians have expressed relief to finally have an FDA-regulated cannabis-based medication on the market. In an interview with the Associated Press, Dr. Ellaine Wirrell, director of the Mayo Clinic's program for childhood epilepsy, said that "in the artisanal products, there's often a huge variation in doses from bottle to bottle depending on where you get it."
One recent study into CBD found that a significant number of products didn't contain the amount of CBD that they claimed to on the label.
According to GW Pharmaceuticals, the United States Drug Enforcement Administration (DEA) will have to reclassify CBD before Epidiolex can be made available to patients. The company expects this to happen in the next 90 days. This would be historic as CBD would no longer be listed, alongside the marijuana plant itself, as a Schedule I drug with "no accepted medical use."
"This product approval demonstrates that advancing sound scientific research to investigate ingredients derived from marijuana can lead to important therapies," wrote FDA Commission Scott Gottlieb, M.D, in a statement. "This new treatment provides new options for patients."
Gottlieb emphasized that the approval of Epidiolex does not have any implications for the approval of marijuana as a medicine more broadly, but the move is still widely seen by the industry as a significant step towards acceptance of the cannabis plant.
Read more from the source…
The source: http://herb.co
Photo by Gabe Souza/Portland Press Herald via Getty Images