By Kyle Jaeger
Repeatedly defraud financial institutions and the government? Get 47 months in prison.
Illegally possess marijuana in a prohibition state? That's a 12-year sentence, pal.
A lot of people, including U.S. senators, are picking up on this ludicrous sentencing disparity on full display in a case involving Donald Trump's former campaign chairman, Paul Manafort. The former lobbyist was convicted of over a dozen financial fraud charges. While prosecutors recommended that he serve roughly 20 years, a judge decided on Thursday that was too harsh a sentence.
The decision immediately inspired a slew of tweets, with many giving examples of cases where non-violent cannabis offenses have put people in prison for much longer. One post, about the aforementioned 12-year sentence for simple possession, already has more than 10,000 retweets.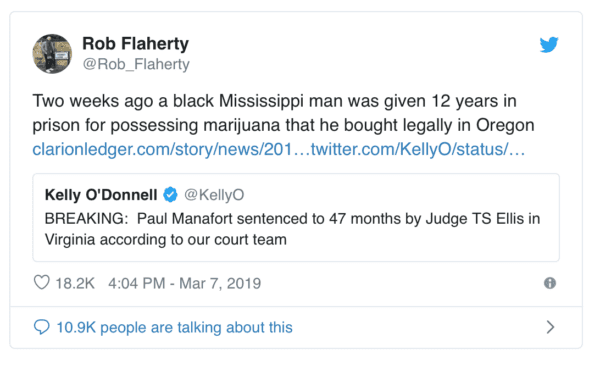 But it's not just activists who are taking note of the criminal justice imbalance. Sens. Brian Schatz (D-HI), Elizabeth Warren (D-MA) and Angus King (I-ME) have also raised the issue.

Warren tweeted about Fate Winslow, who is facing a life sentence for distributing $20 worth of marijuana.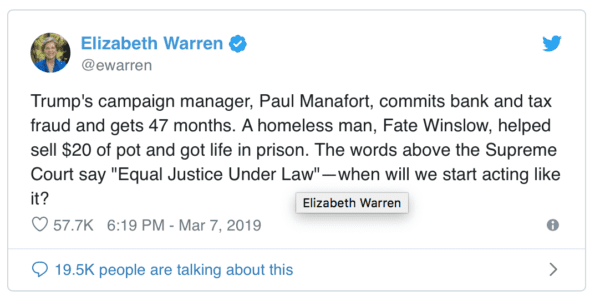 "We're going to be flooded with stories in the next 24 hours about people with relatively minor offenses, selling an ounce of marijuana or stealing quarters from a laundry room with equivalent or greater sentences," King told CNN on Friday.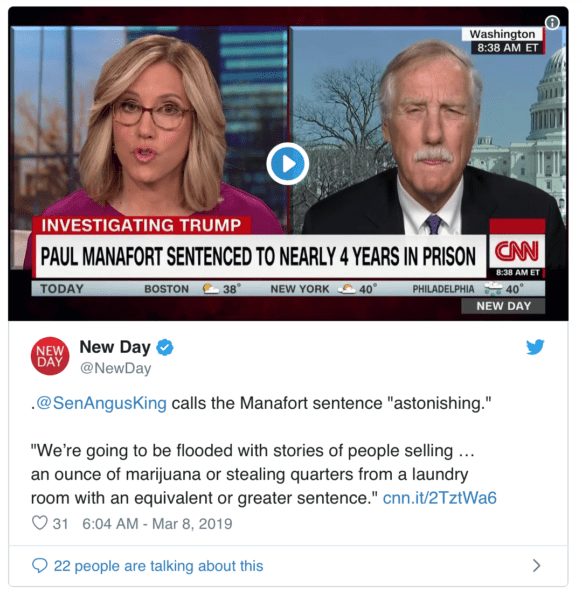 There was no shortage of outrage over the apparent judicial disconnect between sentences for white collar crimes and what King described as "street crimes" such as marijuana distribution.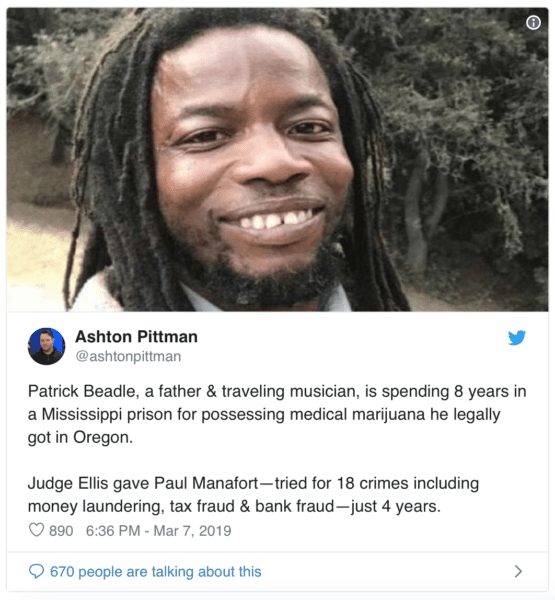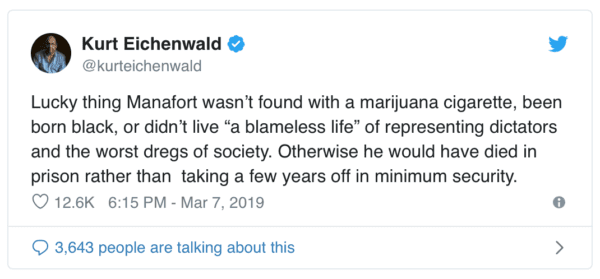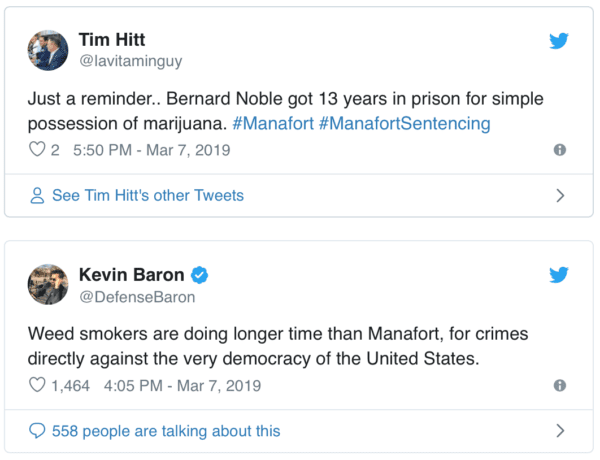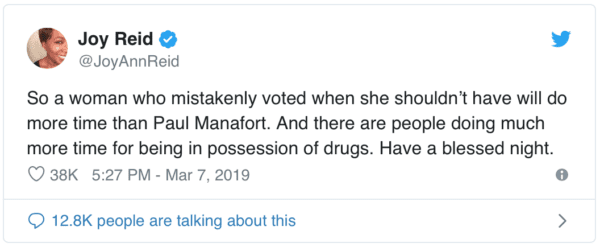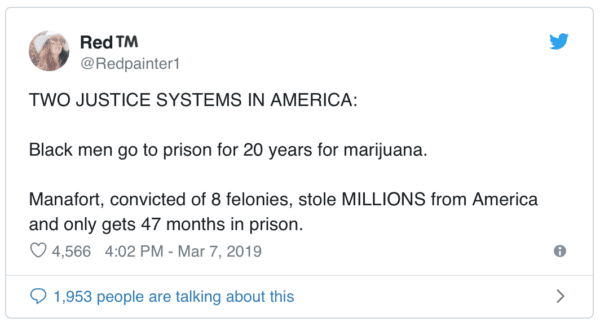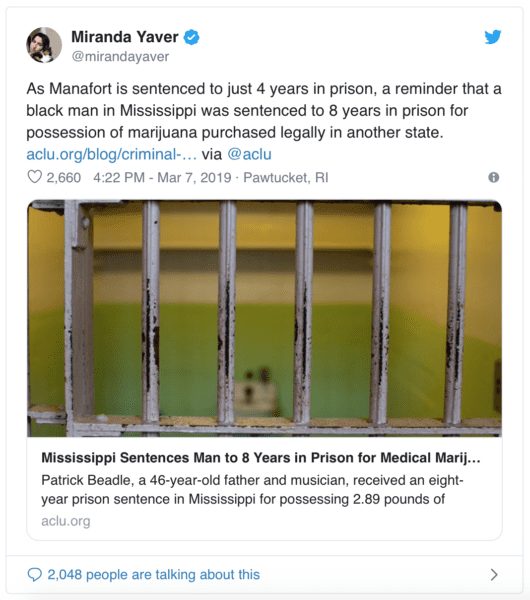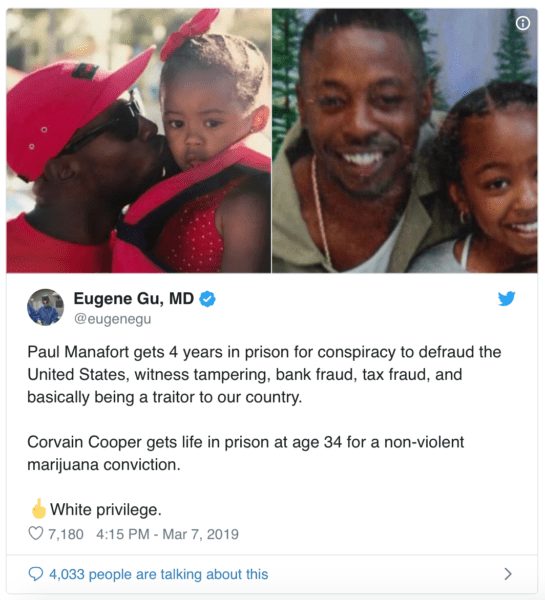 Read more from the source: MarijuanaMoment.net