Is smoking pot considered old-school, given the rising popularity of more discrete alternatives?
While cannabis use isn't decreasing, smoking it is.
According to USA Today, a study conducted by the Government of Colorado, in conjunction with insight provided by industry experts, revealed that smoking pot is decreasing in popularity.
While the number of cannabis users in legal states is growing, the cannabis market is also witnessing a shift in the way that people are choosing to partake.
Consumers are increasingly trading smoking pot — be it joints or bongs — for edibles, vapes, capsules, and drinkables; arguably, healthier and more discrete alternatives.
The study funded by the Government of Colorado, known as the Behavioral Risk Factor Surveillance System and Child Health Survey revealed that cannabis edibles in Colorado increased from 35 percent to 40 percent in 2017. Even concentrate sales have doubled, making up 31 percent of the state's legal cannabis sales.
Meanwhile, the sale of "flower" — pot shop jargon for smokable marijuana— has gone down 23 percent since 2014.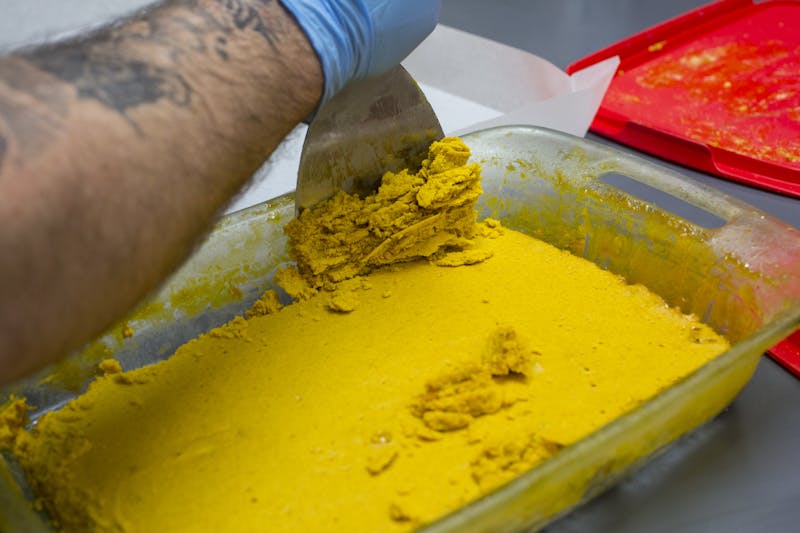 Oregon's statistics are quite similar to the trends reflected in Colorado's legalized market. Flower sales in Oregon dropped from 51 percent to 44 percent. California, too, saw a 3 percent drop in flower sales within a four-month span.
The price of cannabis in Oregon has gone down significantly as a result of its bloated cannabis market. With the cost of one gram priced as low as $5.66, people are seeking options with a higher quality threshold.
As innovations in the industry beckon stoners and medicinal cannabis users towards more sensible options, smoking pot seems to be on its way out. The trend towards replacing smoke will likely reflect in other states and countries that choose to legalize cannabis for recreational use.
By ZACK FENECH
Photo by Chris Hondros via Getty Images