---
SEATTLE, WA – APRIL 20: Anthony Nitowski smokes two joints outside at Hempfest on April 20, 2014 in Seattle, Washington. Seattle Hempfest is an annual event for the purpose of educating the public about the benefits of marijuana and advocating for its decriminalization. (Photo by Meg Roussos/Getty Images)
Now that states on both of America's great coasts have legalized recreational cannabis, we can finally revive the great American debate of who is best: East or West? Biggie or Tupac? Atlantic or Pacific? New York or LA? None of these questions are as important as who has the cheapest weed.
Though we would hope to be looking for the best quality weed for the lowest price, we finally have an answer when it comes to the cash. So here's how much cannabis costs on the East vs the West Coast.
The West Coast has 22.5 percent cheaper weed than the East coast according to an analysis by WikiLeaf, which tracks dispensary prices across the country. The analysis found that the average price of an eighth on the West Coast costs $36 – $10 cheaper than the East Coast where an eighth will cost an average of around $46.
That price difference held up across all measurements, from a gram to an ounce, but the biggest gap was a 25 percent price difference in the average gram which was $16 on the East coast and $10 on the West Coast.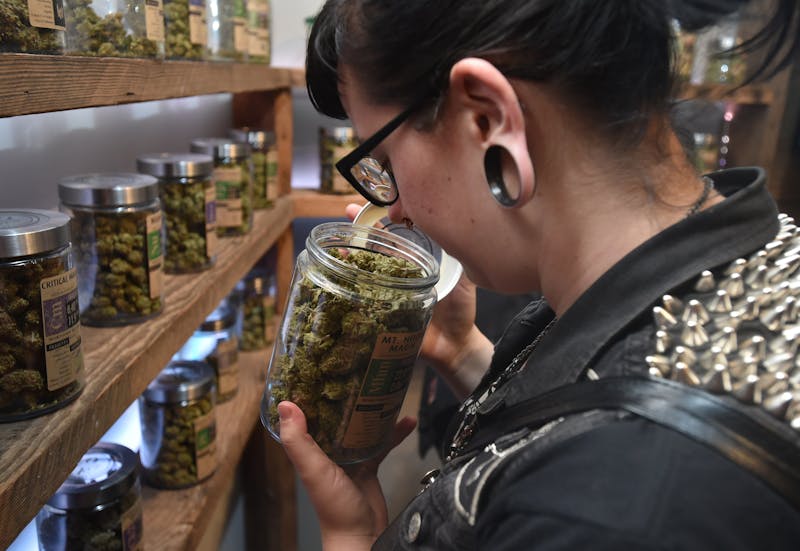 WikiLeaf also broke their analysis down by city to find out where to find the cheapest weed within the cheapest regions–though there's no way to determine the quality of the affordable flower that was analyzed.
Portland, Oregon was the home of the cheapest eighth at just $30, while Baltimore Maryland had the highest priced eighth at $53.70.
It should be noted that not all of the states and cities analyzed have fully legalized adult use cannabis, and WikiLeaf outlined this as one possible reason for the price difference. The differences in local taxes were also cited as a reason for the difference in price. For example, the analysis points out that buying legal weed in San Francisco is far more expensive than it would be in San Diego because of the difference in local tax rates and higher cost of living in the Bay Area.
Another reason cited for the price difference on the West vs the East is that cannabis is still federally illegal and states are forbidden from exporting their product out of state. As a result, in some cases like Oregon and Washington, the price of cannabis has fallen dramatically—down to $4 a gram in some dispensaries—because growers in these states have produced far more cannabis than the state alone can consume.
Read more from the source: Herb.co