A federal court just handed down a ruling in a recent New Jersey drug testing case that might disappoint medical cannabis advocates. A medical cannabis patient in the city of Bridgeton, Daniel Cotto Jr., sued his employer, Ardagh Glass, after he was told that he couldn't return to work without submitting to a breathalyzer and urine tests. At Ardagh's request, Judge Robert B. Kugler dismissed the drug testing case, NJ.com reports, stating that, "New Jersey law does not require private employers to waive drug tests for users of medical marijuana."
Cotto had argued that the company was in violation of the New Jersey Law Against Discrimination, as they were imposing the tests based on his status as a medical cannabis patient. He'd worked for the company as a forklift operator since 2011, and had disclosed to them when hired that he was using Percocet, Gabapentin, and medical cannabis to treat pain from a back injury in 2007. In late 2016, he suffered a workplace injury when he hit his head on a forklift roof.
After visiting a doctor, the company told him he couldn't come back to work without taking a drug test, which Cotto felt was discriminatory. Apparently, the company's human resources department told him that his medical cannabis use was a "problem," though he says they never made an issue of it in 2011. He was officially fired in August of 2017 and filed a lawsuit that September.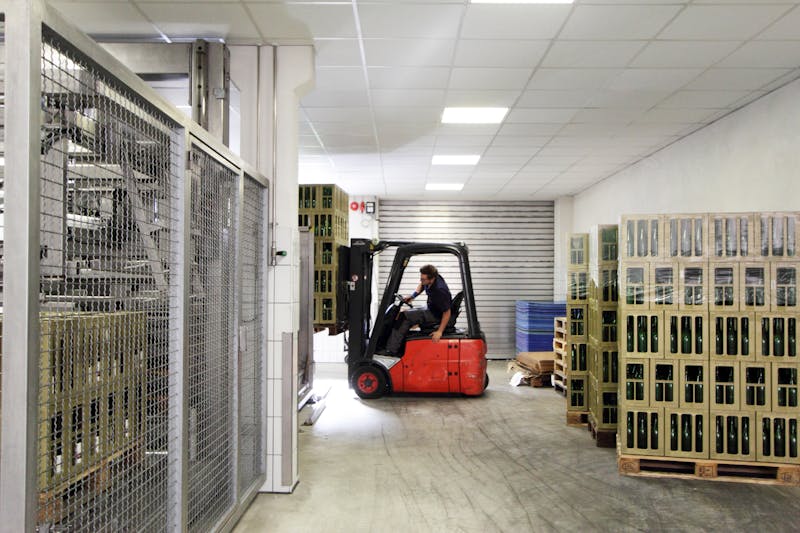 According to Kugler's decision, Cotto claimed that the company had discriminated against him by "refusing to accommodate his use of medical marijuana by waiving a drug test." That, Kugler reasoned, didn't quite count as discrimination, saying that employees can be drug tested whenever a company wants. New Jersey's medical cannabis law, the New Jersey Compassionate Use Medical Marijuana Act, protects patients from legal repercussions, but specifically states that it doesn't require employers to waive drug testing.
"Ardagh Glass is within its rights to refuse to waive a drug test for federally-prohibited narcotics," Kugler concluded.
Whether employees can be drug tested is becoming an increasingly urgent issue as more and more states legalize medical and recreational cannabis. Many employers have opted to skip the tests, hoping to increase their available workforce, but most legalization measures don't require employers to do so. One lawmaker in Wisconsin proposed it, and Bernie Sanders' proposal to remove cannabis from the Controlled Substances Act would have effectively ended the practice, but neither have been successful.
For now, it seems, if you aren't sure whether your employer is okay with your medical cannabis use, it's probably wise to keep it under wraps. Or, y'know, invest in a good detox kit.