Our regulations don't reflect what we know.
By ROB HOFFMAN
As cannabis legalization spreads across the U.S.—and the globe—advocates and opponents alike are engaging in heated debates about the appropriate way to regulate it. This has been particularly apparent in the state of Massachusetts, which legalized the adult use of cannabis in 2016, but has yet to open a recreational dispensary amid disagreement among lawmakers about licensing and other rules.
Recently, an MD/ Ph.D. student at the University of Cambridge and the University of California in Los Angeles, Gianmarco Raddi, wrote an Op-Ed in The Boston Globe in which he argues that, rather than cannabis, the real "legal drug we should be worried about" is alcohol.
Massachusetts, Boston's home state, has one of the highest prevalences of binge drinking in the country. As the Centers for Disease Control and Prevention finds, one in five adults in the state drink immoderately. The public health ramifications of all this excessive drinking have been no minor issue. In 2016, for example, nearly one-out-of-three road deaths in the state were alcohol-related, as the Op-Ed points out.
The health consequences of excessive alcohol use don't stop there, either. Researchers at the University of Cambridge recently conducted a study in which they determined that drinking more than five pints a week led to a reduced life expectancy, with 10 or more drinks per week related to a life that's one or two years shorter. The study even found that 18 or more drinks per week—not uncommon for those who have both casual weekday beers and party on the weekends— was associated with a life expectancy that's four or five years shorter.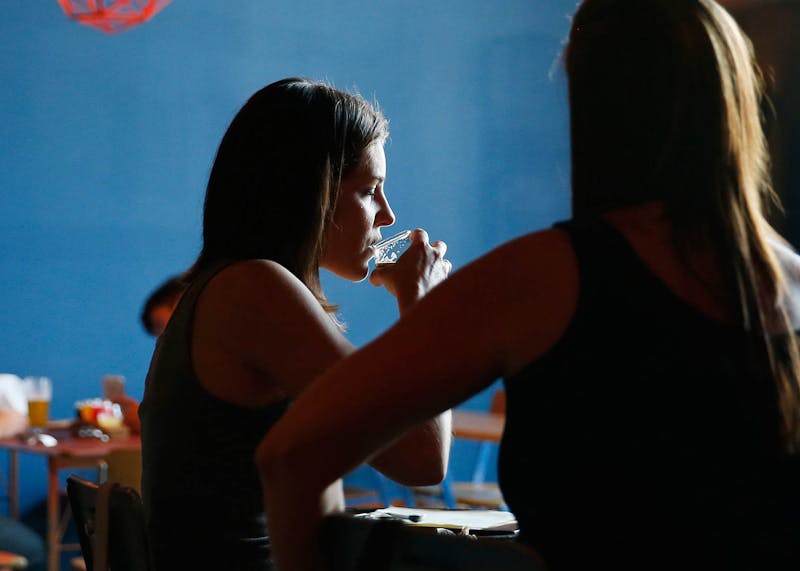 And yet in the United States, moderate alcohol consumption for men is defined as up to two drinks per day—a total of 14 per week—according to the Department of Health and Human Services' "Dietary Guidelines for Americans."
Studies have also found that alcohol is commonly associated with violent crimes, with, for example, the majority of domestic violence cases involving alcohol, according to some studies.
These statistics are enough to elicit serious questions about the way that alcohol is currently regulated. Right now, a government task force for the state of Massachusetts is, in fact, considering changing the state's alcohol regulations. These new regulations include raised liquor prices and increased penalties for crimes such as selling alcohol to a minor.
Recreational cannabis sales were slated to roll out in Massachusetts on July 1 after nearly two years of grueling bureaucratic preparation and debate. How this impacts cannabis consumption and public health in the state is yet to be seen. But in the least, it's important to note that there has never been a recorded death due to a cannabis overdose. Comparatively, roughly six people die every day from alcohol poisoning. In other words, cannabis is relatively safe compared to the drugs we have long considered legal. It's an argument cannabis advocates have been making for decades, but will we ever see it reflected in our regulations?
Read more from the source: Herb.co
Photo by Jessica Rinaldi/The Boston Globe via Getty Images